HIGH QUALITY, FLEXIBLE MANUFACTURING COMPETITIVE PRICE
Machined parts within the shortest possible lead time in small, medium and large series anywhere in the world!
WellMach-Group Kft. was established in July 2011 to fulfil the most various customer's needs in the field of machined parts, represent and support the good qualified hungarian manufacturers on the domestic and foreign markets.
We produced and purchased machined parts after customers' drawings and operated as a purchaser centre for our partners. Thanks to the dynamic development, our first own production could start in 2016 in Zalaszentgrót, our second plant started in 2017 in Zalaegerszeg.
The variety of our products has been evolving continuously according to our costumers needs. We provide proper service to our Customers from the product development, through the producing, all the way to the assembly, if requested.
In 2013 we established Bardo-Tech Kft, which is spezialised to supply individual drawing items, spare parts and maintenance items.
Our experiencies shows that our activity contributes to support our partners in purchasing, logistics and engineering, thereby we can save time and money for them.
Good quality, flexible production, favourable price!
ARE YOU LOOKING FOR A PARTNER TO MANUFACTURE THE COMPONENTS OF YOUR PRODUCT?
We offer our clients complete solutions, from product development through production to assembly. We produce according to costumer's drawings.
The technologies used are milling, turning, grinding.
Thanks to our partners, who have extensive technologies, we can offer surface or heat treatment of the manufactured products in our range. In addition, we can use standard parts such as springs, fasteners, etc. to offer a final and complete product.
Since 2013, we have expanded our activities to include production of components for maintance and repair. For this activity, we founded the company Bárdo-Tech Kft.
As the next step, we are founding Wellmach Sweden AB to serve our Scandinavian partners.
Production of metal and plastic parts based on technical drawings, models and samples in high, medium, and small series, or as individual one-off parts.
Procurement of standard or norm parts as well as special components from our reliable partners (e.g. connecting elements, springs, etc)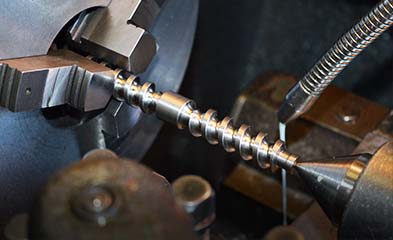 CNC lathes with bar adjusting system, Conventional machines.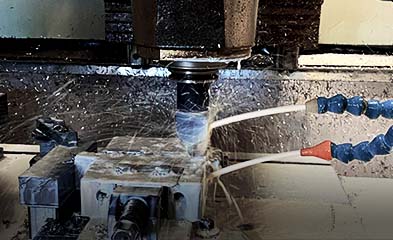 CNC machining centers / 1500 x 800 x 600 mm.
High quality work and a continuous improvement quality
process are of critical importance to us
Our company has been ISO 9001:2015 certified since 2017.
SHIPPING ANYWHERE IN THE WORLD!